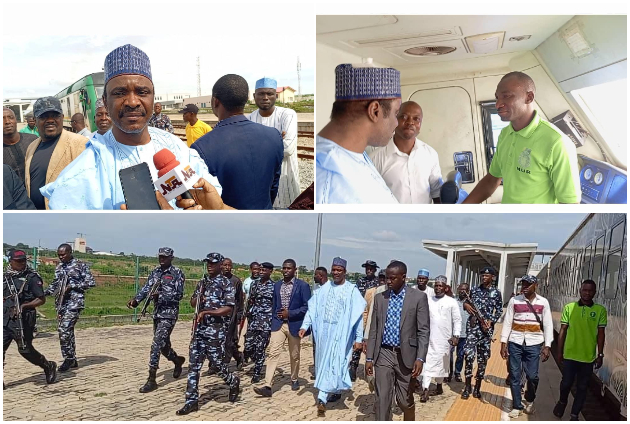 Saidu Alkali, the minister of transportation, has said that the managing director of the Nigeria Railway Corporation (NRC), Fidet Okhiria, may face disciplinary action. AIkali disclosed this on Sunday, August 27, when he paid an unplanned visit to the Idu Train Station in Abuja. The minister, during his personal inspection of the coaches, was said to have discovered issues that needed urgent attention."I received a complaint from the security escorts that in the last five months their allowances were not paid and I am happy that the MD of NRC is appearing before the ministry on Tuesday to brief," the minister said."So, if he comes I am now well informed the lifts and escalators aren't working, which makes it very difficult for the elderly and the disabled persons to use the train for traveling."Therefore, he would explain why disciplinary action wouldn't be taken against him."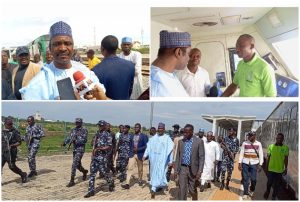 Recall that the federal government has announced the recommencement of two additional train trips on the Abuja-Kaduna Train Service (AKTS) which was suspended.
The Board and Management of NRC made the announcement in a statement by the Manager of AKTS, Mr Pascal Nnorli.
The statement said: "Additional train service will resume on Sunday, June 4, with the following train trips.
"AK1 departs IDU (Abuja) at 0945hrs, KA2 departs RIGASA (Kaduna) at 1330hrs, AK3 departs IDU (Abuja) at 1500hrs.
"Subsequently from Monday, June 5, KA2 will depart RIGASA (Kaduna) at 0800hrs, AK1 will depart IDU (Abuja) at 0945hrs, KA4 will depart RIGASA, (Kaduna) at 1330hrs and AK3 will depart IDU(Abuja) at 1500hrs.
"However, on Wednesdays, only KA2 will depart RIGASA(Kaduna) at 0700hrs and AK3 will depart IDU (Abuja) at 1500hrs," Nnorli said.
Source: Politics Nigeria